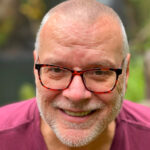 Roland Faber
Kilsby Family/John B. CobbJr. Professor of Process Studies
Roland Faber is the Kilsby Family/John B. Cobb, Jr., Professor of Process Studies at Claremont School of Theology, the Founder and Executive Director of the Whitehead Research Project, and Co-Director of the Center for Process Studies. Dr. Faber's research interests include Theopoetics and Eco-Process Theology; De/Constructive Theologies; Process Philosophies and Theologies; Poststructuralism and Mysticism, Transreligious Discourse, Religious Pluralism, Whitehead and Deleuze, Baha'i Studies; and Cosmology.

Contact
Email: rfaber@cst.edu
Education
PhD in Theology, University of Vienna
PhD in Habilitation, University of Vienna

Publications
The Cosmic Spirit (2021)
Depths As Yet Unspoken (2020)
The Ocean of God (2019)
The Garden of Reality (2018)
The Becoming of God (2017)
The Divine Manifold (2014)
Secrets of Becoming: Negotiating Whitehead, Deleuze, and Butler (Fordham University Press, 2011)
Event and Decision: Ontology and Politics in Badiou, Deleuze, and Whitehead (Cambridge Scholars Publishing, 2010)
Beyond Metaphysics?: Explorations in Alfred North Whitehead's Late Thought (Rodopi Press, 2010)
God as Poet of the World: Exploring Process Theologies (Westminster John Knox Press, 2008)

Experience
Extraordinary Professor of Theology, University of Vienna

Appointments
Co-Director, Center for Process Studies
Founder and Executive Director, WRP
Chair, FPC
Chair, IRB
Chair, CAP

Awards and Distinctions
Fisher Faculty Teaching Award (2014)
Prize of the International Process Network for Creative Work on Whitehead (2013)
Erwin Schroedinger Reserch Fellowship (1995-6)
Kardinal Innizer Prize (2000)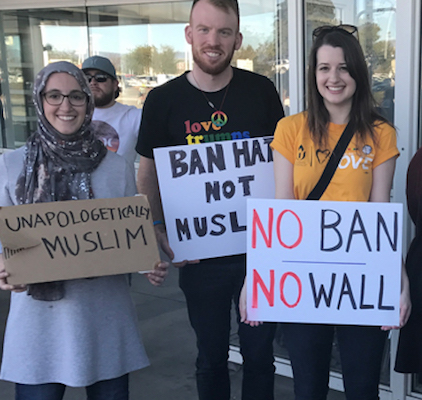 A great theological education dismantles everything you assumed to be "right" and helps you rebuild with true understanding. My CST experience was life-altering. I am changed and on fire to transform the world.
Abigail Clauhs '17