CST Board Member Publishes In-Depth Look at Jewish Learning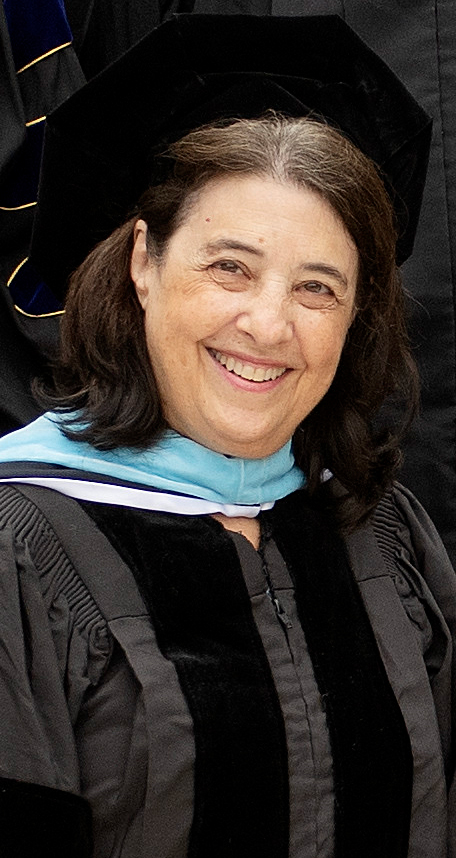 Congratulations to CST Board of Trustees member, Diane Tickton Schuster, on the launch of her latest publication, Portraits of Adult Jewish Learning: Making Meaning at Many Tables.
A virtual book launch is set for late September, sponsored by The Jack, Joseph and Morton Mandel Center for Studies in Jewish Education at Brandeis University, where Schuster is an Affiliated Scholar.
Schuster joined the CST Board of Trustees in 2012.
Considering the scope of your teaching and writing career, how does this book fit in? Why now? Why were you called to write it at this time?
In the early 1990s, after I had completed my doctoral dissertation and edited a book about how we study the lives of educated women, I found myself grappling with some deep existential questions. My mother had just died, my older daughter had left for college, and I was turning 50. In my searching, I had the good fortune to connect with a rabbi in Los Angeles who was teaching about the Jewish mystical tradition. In her classes, I found that while I was very interested in the texts "on the table," I was even more interested in who the other learners were "around the table": what had brought them to the class, what questions they had, and how the teacher's pedagogy facilitated their learning. When I spoke with my teacher about these issues, she encouraged me to get broader understanding by interviewing my classmates about their "Jewish learning journeys."
In the process of that very tentative initial inquiry, I discovered that there wasn't any research literature about the experiences of adult Jewish learners. With the help of a handful of Jewish adult education program directors and educators, I began to document what characterizes contemporary adult Jewish learning. My 2003 book, Jewish Lives, Jewish Learning: Adult Jewish Learning in Theory and Practice, as well as my work on various research projects, raised many questions about the field and brought me into conversations about the changing landscape of Jewish adult education. At that time, new programs were becoming popular and increasing numbers of adults from all walks of life were participating. However, I was disappointed by the harsh reality that there was neither a "central address" for the planning or administration of such initiatives nor any significant funding for research about this critically important dimension of Jewish life. Although I cultivated collegial relationships with a handful of like-minded scholars, none of us were able to build the field or create a network for ongoing discourse.
Fortuitously, in 2016 I was invited by the Jack, Joseph and Morton Mandel Center for Studies in Jewish Education at Brandeis University to direct a project that would help young scholars to share their research about different groups of Jewish learners by way of producing "reader-friendly" materials. In working with this group, I realized that the social science methodology of portraiture was a useful way for these authors to describe the learning process—what works, what is challenging, what matters to the learner (and, for that matter, the teacher), and what is actually learned over time. The project resulted in a well-received book: Portraits of Jewish Learning: Viewing Contemporary Jewish Education Close-In (Wipf and Stock, 2019). Ironically, none of the portraits in that volume were about adult learners. However, after the book was published, the Mandel Center invited me to begin a second project, this time dedicated to developing portraits of adults. To my delight, when I recruited participants for this project, I received applications from a wonderful group of researchers and educators who brought a wealth of data and diversity to the endeavor.
Could you say more about what you meant when you said the book,

"invites conversation about adult Jewish learning writ large and about the many venues and types of learners that populate the field today."
[Before responding to this question, I want to amend my earlier language to say "about adult Jewish learning in the broadest sense" rather than "about adult Jewish learning writ large."]
There are two important points in my statement. First is the idea that, rather than defining adult Jewish learning in the traditional frame of text study which is inherently elitist and narrow (and tends to have a classical rabbinic—and thus generally masculine—bias), Jewish thought leaders, educators, and learners need to reframe their understanding of this phenomenon in a broad, heuristic sense, grappling with such questions as:
What do we mean by "Jewish learning"?

Who is present at today's table of Jewish learning?

What kinds of learning matter to adult Jewish learners in the twenty-first century?

Where is contemporary adult Jewish learning now taking place?

Which learning activities enrich the contemporary adult Jewish learner's educational experience?

How do current adult learners integrate their Jewish learning into their lives?

In what ways do adult Jewish learners transmit what they have learned to others?
To adequately respond to these questions, the Jewish community (and others interested in religious education) needs to create conversations that (1) acknowledge the changes in adult Jewish learning, both in practice and participation, and (2) support the development of educational structures that can effectively meet learners' (and teachers') needs.
Second: The theme of diversity—in terms of both places where adult Jewish learning occurs and who participates—is at the heart of the new book. The portraits depict learners in a museum, a social justice project, a theatrical production, a travel program to Israel, Hebrew classes for Latinx converts, a Jewish social service agency that serves both Jews and non-Jews (and is staffed by both as well), a Jewish community leadership development program, and a multi-year text study group for women.
Beyond the diversity of settings and populations, there are diverse motivations for learning, though in most cases the learners want to utilize their learning in ways to produce their own critical understanding and to find personal meaning. In this sense, adult Jewish learners bring a commitment to questioning and to meaning-making, dynamics that are celebrated both in Judaism and in contemporary models of high-quality adult education.
What else should we say about the virtual launch? Can anyone attend? Could we include more info?
During the pandemic, the Mandel Center has achieved great success through online webinars that have showcased new research and reached out to a wide audience. While pre-registration is required, all such events are free. Details about the Portraits of Adult Jewish Learning virtual book launch will be posted in a few weeks at https://www.brandeis.edu/mandel/events/index.html. At that location, one can sign up for the Mandel Center newsletter in order to get invitations to a variety of programs. One can also access videos of past webinars, including a particularly illuminating session about adult Jewish learning that the Mandel Center hosted in December 2021.