*REGISTRATION IS NOW CLOSED*

As we say goodbye to the Claremont campus and hello to our new home in Westwood, join us in celebrating 66 years! This special evening will bring together faculty, staff, and graduates from 1957 to 2023 and includes dinner, entertainment, and a commemorative gift.
May 15, 2023
6:00 to 8:00 PM (Pacific)
*REGISTRATION IS NOW CLOSED*
Claremont School of Theology
On the Kresge Chapel Lawn
(  DIRECTIONS  )
*In case of inclement weather, the event will be held in Mudd Theater
REGISTRATION IS NOW CLOSED
Countdown to the
Celebration
Celebration Host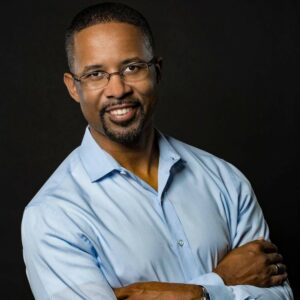 Bishop Cedrick D. Bridgeforth '00
Greater Northwest Episcopal Area
Speakers Spanning Our 66 Years
John Cobb, Ingraham Professor of Theology; Honorary Doctor of Humane Letters (1958–90)
Hilly Hicks '84, '85, Star of Roots, MASH, and Good Times, retired pastor
Lailatul Fitriyah, Assistant Professor of Interreligious Education (2021–present)
Ann Taves, Professor of History of Christianity (1983-2005)
Ignacio Castuera '70, Renowned social justice activist and retired United Methodist minister
Also Featuring
Bishop Grant Hagiya '77, '78, President ad interim,  Professor of Leadership and Innovation
Kah-Jin Jeffrey Kuan, President (on sabbatical leave), Professor of Hebrew Bible
Bishop Dottie Escobedo-Frank '97, Los Angeles Episcopal Area
Bishop Carlo A. Rapanut, Phoenix episcopal area
Bishop Mary Ann Swenson '75, Western Jurisdiction UMC, retired
Sponsorship Opportunities
Whether corporate, church, or individual, sponsorships are a crucial source of funding – and a great way to show your support.
Thank you for considering becoming a sponsor for this event!
CST has secured discounted rates at the DoubleTree By Hilton, which is a block away from the Claremont campus.
Here is the link to reserve your stay for the CST celebration dinner (5/15/23) and commencement (5/16/23):
DoubleTree By Hilton, Claremont – CST Room Reservation
Group Code: CSB    
Discount Dates/Rates
Singles/Doubles
(with complimentary overnight parking):
05/14/23 Rate:  $179 + Taxes
05/15/23 – 05/16/23 Rate: $147 + Taxes
Deadline
Must reserve by 04/25/2023
Please note that there is a 24hr cancellation policy for all reservations.
Address:
DoubleTree by Hilton – Claremont
555 W. Foothill Blvd.
Claremont CA 91711
Please place your reservation ASAP, as rooms will be booking up fast for all the different commencement ceremonies going on in May.
If you have any questions or concerns, please contact the President's Office by emailing Angela Ellis (aellis@cst.edu).