Please join us for our annual Forgiveness Symposium:
Forgiveness, Compassion, and Healing in Narratives, Art Expressions, and Daily Practices:
Jain and Multicultural Perspectives
Forgiveness (kṣmāpanā), one of the central philosophies and practices in Jainism, is also shared among various religious and cultural traditions. Forgiveness encompasses personal commitment and global well-being, and embodies spirituality, creativity, and daily practices. In this symposium, four speakers will discuss expressions of forgiveness from diverse perspectives.
September 22, 2023
4:00 to 6:30 PM (Pacific)
Claremont School of Theology
via Zoom
PLEASE REGISTER BELOW IN ORDER TO GAIN ACCESS TO THIS ZOOM MEETING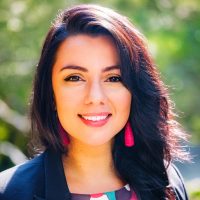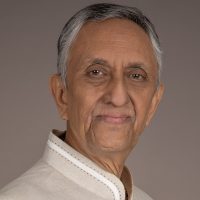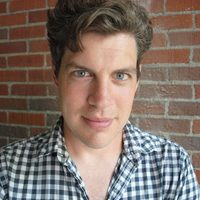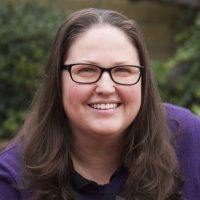 REGISTER HERE
Registration is free of charge, but required in order to receive the Zoom link to the event
Schedule:
Prayer and Introduction
Welcome by Grant Hagiya, president
"Investigating 'Forgiveness' in Premodern Jain Narrative Literature"
Gregory Clines, PhD
"Exploring Forgiveness as a Core Spiritual Practice in Christian Scripture and Formation"
Rachel Fox, PhD
–Break–
"Art as Sacred Practices of Compassion and Healing"
Yohana Junker, PhD
"What Will it Take to Forgive?"
Nitin Shah, MD
Q&A
Vote of Thanks by Andrew Dreitcer, dean of faculty
Speaker Bios and Abstracts:
Gregory Clines
Gregory M. Clines, PhD, is assistant professor of religion at Trinity University in San Antonio, TX. He received a PhD in South Asian Religions from Harvard University's Committee on the Study of Religion in 2018. His research focuses on Jain narrative literature in Sanskrit, Prakrit, and north Indian vernacular languages, and his book, Jain Rāmāyaṇa Narratives: Moral Vision and Literary Innovation, was published as part of Routledge's "Advances in Jaina Studies" series in April 2022. His research has further appeared in South Asian History and Culture, Religions, and International Journal of Jaina Studies (Online). In 2023 he was the co-recipient of the Professor Ram Karan Sharma Award for Promising Emerging Scholar in Sanskrit Studies, presented by the International Association of Sanskrit Studies.
Dr. Clines will be talking on "Investigating 'Forgiveness' in Premodern Jain Narrative Literature." This talk will explore two characterizations of "forgiveness" as they appear in premodern Jain Sanskrit narrative. The first sees forgiveness as transactional: one person requests forgiveness from another for some misdeed or slight, and forgiveness can subsequently be granted or not. This vision of forgiveness—while present in modern Jainism, most visibly in the annual festival of Paryushan—appears infrequently in premodern Jain narrative. The second characterization sees forgiveness as a form of considered self-cultivation, a way of disciplining the self not to respond angrily or violently in the face of wrongdoing. In Sanskrit this virtue is kṣamā, variably translated as "forgiveness," "tolerance," or "fortitude." Examples of kṣamā abound in Jain narrative, perhaps most noticeably in the biographies of the twenty-four Jinas.
Rachel Fox
Rachel Fox is a practical theologian in the area of Christian spirituality, formation, and faith development with a particular interest in charismatic/pentecostal spirituality and pneumatology and the Christian contemplative tradition. She received her PhD in spiritual formation and education from Claremont School of Theology in 2015 and she currently teaches undergraduate and graduate courses at Loyola Marymount Los Angeles in the areas of Christian spirituality, spiritual formation for pastoral ministry, and the Catholic/Christian contemplative tradition. Rachel also has experience with leading prayer practice groups such as Lectio Divina and spent time working with Claremont School of
Theology's Center for Engaged Compassion while completing her PhD at Claremont.
"Exploring Forgiveness as a Core Spiritual Practice in Christian Scripture and Formation" will discuss forgiveness as a core spiritual principle and practice in Christian Scripture and formation. As seen in the New Testament, the spiritual path taught and lived by Jesus is highly relational in its essence and therefore seeks to build strong, life giving, relationships with God and neighbor. Through examining narratives of Jesus that are distinctly focused on forgiveness, along with New Testament teachings on life in the Spirit, we begin to see a clearer picture of this path take shape. A path which presents forgiveness as a core spiritual practice in the restoration and reconciliation of broken fellowship, both with God and with our neighbor, highlighting the interdependent nature of the two.
Yohana Junker
Dr. Yohana Junker (she/hers) is an Assistant Professor of Art, Religion, and Culture at Claremont School of Theology. She received a Ph.D. from Graduate Theological Union and a Bachelors from Universidade Metodista de São Paulo. Her research probes the intersections of art, religion, and decolonial studies, with special attention to contemporary Indigenous and diasporic art practices. Her art practice is informed by an embodied poetics of sacred healing. An ongoing learner of healing modalities, she investigates how artists, healers, and spiritual leaders create sacred spaces that allow us to reclaim our sense of agency and integrity even in the face of impossibility. 
Dr. Junker will be talking on "Art as Sacred Practices of Compassion and Healing." In a world marked by complexity and turbulence, the role of art as a conduit for raising awareness and healing has gained remarkable significance. This presentation explores the salient intersections between artistic expression and spiritual well-being, highlighting how various forms of art serve as sacred practices that foster compassion, facilitate transformation and even lead toward a collective processing of grief and healing. Drawing from the fields of spirituality, neuroaesthetics, and arts-based research, this paper delves into how art transcends linguistic and cultural boundaries, communicating the depth of human experience while engaging the visceral and somatic life of our individual and communal bodies. Through the lens of compassion, this presentation will also survey the intricate ways creative practices can inspire acts of kindness,
empathy, and social change, all while alleviating emotional distress, trauma, and grief. It will invite the audience to explore the interplay between creativity, compassion, and healing and recognize art's immense potential to ignite profound societal change.
Nitin Shah
Dr. Nitin Shah is a Professor of Anesthesiology & Critical Care at Loma Linda University Health. He is the Chair of JAINA's (Federation of Jain Associations in North America) Academic Liaison Committee. He is a Board of Trustee at Claremont School of Theology. He is a past president of Jain Center of Southern California. He organizes humanitarian missions in many countries around the world. 
Topic: "What will it take to Forgive?" 
Have you struggled with forgiving someone or asking for forgiveness? If yes, you are not alone, Forgiveness takes a lot out of us and yet it is a great gift we can give ourselves. We will discuss the types, benefits, challenges, and key principles of forgiveness. Ways and tips to practice forgiveness on a daily basis will be presented.