World class
Theological Education.
From Wherever You Are.
Since 1885, and through every political tumult, cultural shift, and theological wave since, Claremont School of Theology has sent out thousands of trained leaders and touched and changed the lives of hundreds of thousands of lives world-wide. It has served as a spiritual home and intellectual resource for people seeking to heal and transform God's world.
The individuals that have come to Claremont and, through their curiosity and wisdom, compassion and determination, established a legacy of progressive seminary study. They have engaged in rigorous interreligious and interdisciplinary spiritual formation, intellectual exploration, and practical preparation. They have nurtured, and demonstrated by meaningful action, their commitment to justice.
Claremont scholars have thrived here. And they continue to navigate the suffering, inequity, and violence in our world with nimbleness, creativity, undeterred spirit, and faith.
CST students share their experiences...
We believe that leaders should have a capacity to be moved by, and act to alleviate, suffering in the world.
We believe in the just and equitable treatment, inclusion, and representation of the incredible diversity reflected in today's world.
We believe that our biological hardwiring thrives when in deep relationship with others.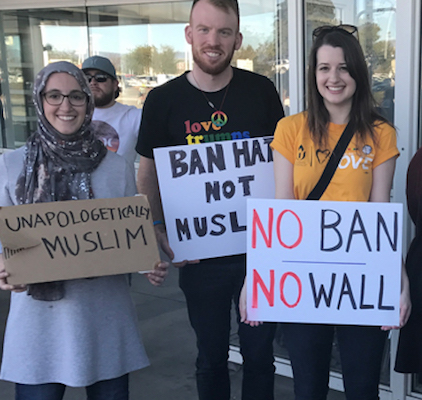 A great theological education dismantles everything you assumed to be "right" and helps you rebuild with true understanding. My CST experience was life-altering. I am changed and on fire to transform the world.
Abigail Clauhs '17