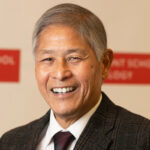 Grant Hagiya
President Ad InterimProfessor of Leadership and Innovation
Grant Hagiya, current President ad Interim of the Claremont School of Theology, brings over 25 years of denominational leadership and seminary education to his role. 
Before beginning this role at CST, he served as the Resident Bishop of the California-Pacific Annual Conference and the Desert Southwest Annual Conference.  Elected to the Episcopacy in 2008, he served for eight years in the Greater Northwest Annual Conference, which includes three annual conferences: Alaska, Oregon-Idaho, and the Pacific Northwest.  
He is a graduate of Claremont School of Theology, where he received M.A., M.Div., and D.Min. Degrees.  He graduated with an Educational Doctorate in Organizational Leadership from Pepperdine University in 2012.  He conducted Post-doctoral research at the Harvard-Kennedy School in Adaptive Leadership and studied with Ron Heifetz and Marty Linsky.  Abingdon Press published his book, Leadership Kaizen, based on his dissertation on the "Traits, Qualities and Characteristics of Highly Effective UMC Clergy" in 2013.  
A full faculty member of the Claremont School of Theology in the past, he has continued to serve as an Adjunct Faculty member for over 25 years while serving the United Methodist Church.  
He is a certified professional coach with a Professional Certified Coach certification (PCC) from the International Coach Federation.  He is also a Gallup StrengthFinder Certified Coach.  Most recently, he became a Certified Practitioner in Team Coaching from the Global Team Coaching Institute.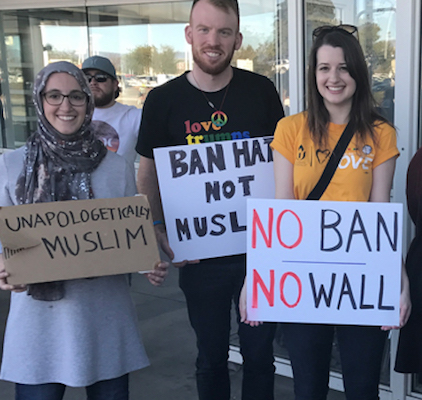 A great theological education dismantles everything you assumed to be "right" and helps you rebuild with true understanding. My CST experience was life-altering. I am changed and on fire to transform the world.
Abigail Clauhs '17