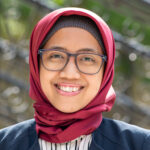 Lailatul Fitriyah
Assistant Professor of Interreligious Education
Dr. Fitriyah's first book project focuses on the construction of feminist theologies in postcolonial Southeast Asia in which she looks at the lives of Indonesian female migrant workers in Singapore as sites for theological knowledge production within the frameworks of Islam and Christianity. Her work ranges from comparative analysis of Christian and Islamic feminisms, feminist interreligious dialogue, migration, religion and decoloniality, and Critical Muslim Studies. She holds an MA in International Peace Studies from the Kroc Institute for International Peace Studies-University of Notre Dame. Between 2015-2016, she was a Nostra Aetate Fellow at the Pontifical Council for Interreligious Dialogue (PCID), Vatican City.
Dr. Fitriyah regularly writes and give talks about the nexus of oppression suffered by minority groups in Indonesia within the Indonesian political process, and colonial legacies in the country. Her upcoming research project deals with the forms of Islamic and Christian theologies and embodied rituals that are being used as symbols of resistance in the struggles of Indonesian local communities against the practices of land-grabs and environmental exploitations, and coloniality as a condition for theological knowledge production in Indonesia.
Her research interests include Comparative Muslim-Christian feminist theologies; Muslim-Christian relations; Feminist interreligious dialogue; Islam and Christianity in Southeast Asia; Religion, gender, and migration; Critical Muslim studies; Decoloniality and religions; and Islamic peacebuilding process.
Contact
Email: lfitriyah@cst.edu
Education
BA, University of Jember, Indonesia
MA, University of Notre Dame
PhD, University of Notre Dame
Experience
Nostra Aetate Fellow, Pontifical Council for Interreligious Dialogue
Publications
"Contours of the Divine Feminine: Islamic and Christian Feminist Theologies in Indonesia" The Muslim World 110 (Autumn 2020): 553-571
"Interstitial Theology and Interreligious Reconciliation in Post-War Maluku: The Work of Elifas Maspaitella and Jacklevyn Manuputty" Interreligious Relations Issue 11 (2019): 1-12
"Religious Peacebuilding in Post-War Maluku: Tiwery's Theology of the Mother (Teologi Ina) and Nunusaku-based Cosmology" Interreligious Relations Issue 10 (2019): 1-12
"Can We Stop Talking About the 'Hijab'?: Islamic Feminism, Intersectionality, and the Indonesian Muslim Female Migrant Workers" In Saraswati, L.A., Barbara Shaw, and Heather Rellihan, eds. Introduction to Women's, Gender, and Sexuality Studies Reader: Intersectional and Interdisciplinary Approaches, Second Edition. Oxford University Press (November, 2020).
Appointments
Founder/Coordinator, Feminist Theologies in Global Context Colloquium, University of Notre Dame, 2017-present
Instructor of Record, Theologizing Women: Introduction to Christian and Muslim Feminist Theologies (University of Notre Dame), Spring 2021
Columnist, Essays on feminism and religions, the Jakarta Post, IndoProgress, Magdalene (Indonesia), 2016 – Present
Leadership Fellow, The Graduate School, University of Notre Dame May 2018-August 2019
Doctoral Student Affiliate, Kellogg Institute for International Studies, University of Notre Dame, 2017 – Present
Visiting Research Associate, Studies in Inter-Religious Relations in Plural Societies Programme S. Rajaratnam School of International Studies-Nanyang Technological University, 2020 (cancelled due to COVID-19)
Awards and Distinctions

University Presidential Fellowship in Humanities and Social Sciences, University of Notre Dame, 2016-2021
Keough School's Field Research Award Keough School of Global Affairs, University of Notre Dame, December 2019
Kellogg Institute's Graduate Research Grant
Kellogg Institute for International Studies, University of Notre Dame, December 2019
Medaglia Pontificia Anno III, Pope Francis, The Holy See, May 2016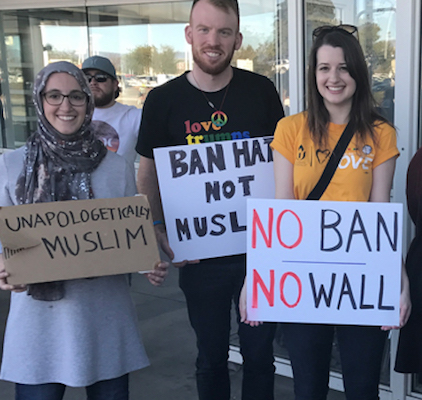 A great theological education dismantles everything you assumed to be "right" and helps you rebuild with true understanding. My CST experience was life-altering. I am changed and on fire to transform the world.
Abigail Clauhs '17