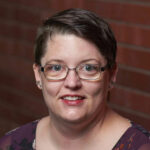 Maggie Froelich
Assistant Professor of New Testament & Christian Identity
PhD Exams Coordinator
Dr. Froelich is a scholar of the New Testament and early Christian history, as well as a librarian committed to issues of access in scholarly communication. She holds a BA in religious studies from Scripps College, and MA and PhD in New Testament studies from CST and is completing her MLIS at the University of Missouri, Columbia.
In her research and teaching, Dr. Froelich approaches the history and texts of early Christianity as an outsider. She looks for new insights by attempting to set aside the familiarity of two thousand years of Christian tradition. Thus, her book Jesus and the Empire of God (Bloomsbury T&T Clark) reads the Gospel of Mark through the lens of war and politics. More recently, her work examines the early adoption of Christ devotion among the polytheistic peoples of the Roman Mediterranean. Besides her book, Dr. Froelich has contributed to the volumes Greco-Roman and Jewish Tributaries to the New Testament and Christian Origins and the New Testament in the Greco-Roman Context (both from Claremont Press) and is published in New Testament Studies and the Journal of Early Christian History.
Contact
Email: mfroelich@cst.edu
Education
BA, Scripps College
MA & PhD, Claremont School of Theology
MLIS, University of Missouri (in process)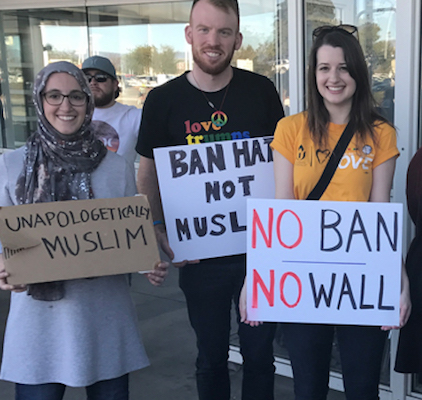 A great theological education dismantles everything you assumed to be "right" and helps you rebuild with true understanding. My CST experience was life-altering. I am changed and on fire to transform the world.
Abigail Clauhs '17