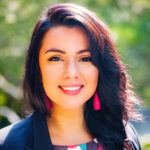 Yohana A. Junker
Assistant Professor of Art, Religion, and CultureAssociate Dean for Strategic PlanningProject Director / Phase 2 of the Pathways For Tomorrow Lilly Grant
Yohana A. Junker's research probes the intersections among the fields of art history, eco-criticism, and decolonial studies, with special attention to contemporary Indigenous and diasporic art practices. In her writing, art, and activism, she explores the human capacity to imagine and retrieve generative ways of being even in the face of impossibility. She also investigates the ways artists create poetic spaces that allow viewers to come together, to reclaim agency and restore a sense of purpose, a thirst for justice, and a desire for transformation. Her artwork is central to her scholarship and activism.

Contact
Email: yjunker@cst.edu
Education
BA, Universidade Metodista de São Paulo
MTS, Christian Theological Seminary
PhD, Graduate Theological Union

Publications
Dr. Junker has contributed chapters for the forthcoming volumes:
Georgetown Companion in Interreligious Studies (Georgetown)
Sustainable Societies: Interreligious & Interdisciplinary Responses (Springer)
Painted Portrayals: The Art of Characterizing Biblical Figures (SBL Press).
She is also co-editing, with Dr. Aaron Rosen:
Modern and Contemporary Artists on Religion: A Global Sourcebook (Bloomsbury).
Service
Member, American Academy of Religion
Board Member, Art, Religion, and Culture (ARC)
Board Member, Center for the Arts and Religion
Board Member, La Comunidad
Board Member, Feminist Studies in Religion Blog

Websites

yohanajunker.com
AIJ Cst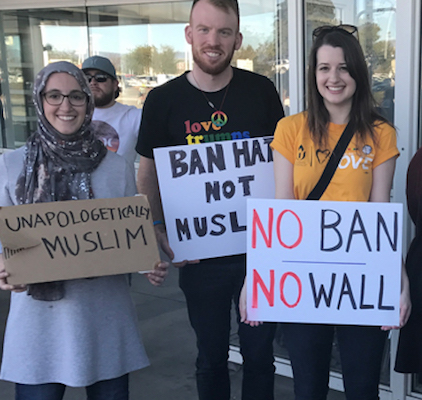 A great theological education dismantles everything you assumed to be "right" and helps you rebuild with true understanding. My CST experience was life-altering. I am changed and on fire to transform the world.
Abigail Clauhs '17