You make our mission possible!
When you make your gift to Claremont School of Theology, you are part of the vanguard of progressive seminary education.

Our scholars matriculate at Claremont School of Theology with the promise that they will learn from premier faculty, and that they will receive the most generous scholarship support possible.
Your giving makes it possible for us to keep our commitments to our scholars, and ensures that they will graduate optimally positioned to be agents of positive change and healing in churches, non-profit organizations, and communities across the world. 
If you'd like more information, please contact Dmitri Potemkin, Director for Donor Stewardship and Database Administration at 760-494-7752 or dpotemkin@cst.edu.
Online
You may make your gift through our online giving page by clicking here or on the red donate button.
Payroll Deduction
Give conveniently through an ongoing payroll deduction. Please contact Dmitri Potemkin, Director for Donor Stewardship and Database Administration at 760-494-7752 or dpotemkin@cst.edu.
By mail
If you wish to send a personal check by mail, please make checks payable to Claremont School of Theology and send to:
Claremont School of Theology
Office of Advancement and Communications
1325 N. College Avenue
Claremont, CA 91711-9967
By Phone
Whether you want to talk about making monthly donations or have questions about Planned Giving, the Office of Advancement is always available to answer your questions.
Steve Horswill-Johnston
Executive Vice President of Operations, Communications & Advancement
Phone: 615-429-3431
Email: stevehj@cst.edu
or
Dmitri Potemkin
Director for Donor Stewardship and Database Administration
Phone: 760-494-7752
Email: dpotemkin@cst.edu.
Matching Gifts
Another easy way to increase your impact and maximize your personal giving to CST is to find out if your employer has a corporate matching gifts program which might double or even triple your contribution!
Any donor making a financial gift of $1,000 or more in an academic year will receive their choice of one of the following gifts. (The Advancement Office will reach out to confirm your selection):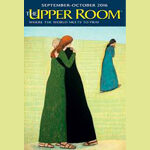 Option One
The Upper Room Daily Devotional (6 month subscription)
"The Upper Room is a daily devotional magazine published in more than 30 languages and 100 countries around the world. The daily meditations are written by readers of the magazine and others interested in sharing their faith experiences through writing — both laity and clergy, published authors and new writers."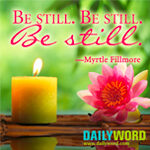 Option Two
Unity Church Daily Word
"Daily Word offers daily messages and practical teachings to help people of all faiths live healthy, prosperous, and meaningful lives."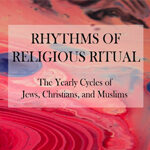 Option Three
Rhythms of Religious Ritual: The Yearly Cycle of Jews, Christians and Muslims
This book, co-written by CST's own Kathy Black, explores the religious cycles and calendars of the Abrahamic faiths (Islam, Judaism and Christianity). The volume was edited by Dr. Black (of the Protestant Christian faith) with contributions by Tamar Frankiel and Jonathan Friedmann (of the Jewish faith), Bishop Kyrillos (of the Orthodox Christian faith), Jihad Turk (of the Islamic Sunni faith) and Hamid Mavani (of the Islamic Shi'a faith).