Court Forces Claremont School Of Theology To Sell Its Property To Claremont Colleges; Cst Considers Appeal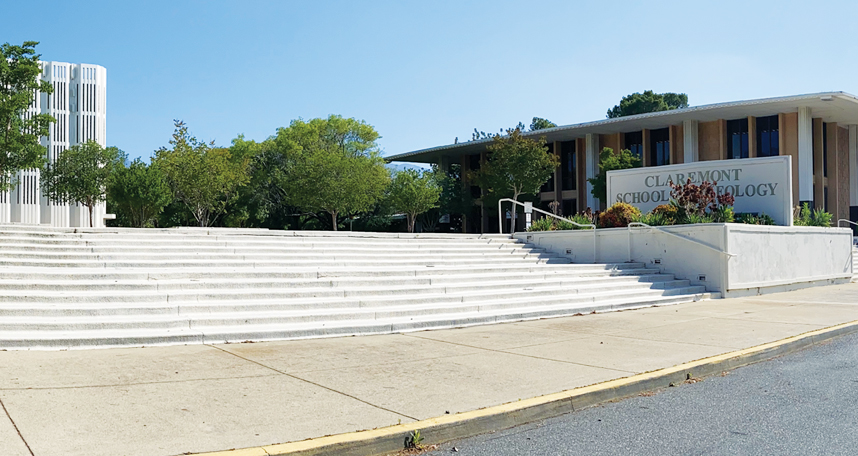 CLAREMONT, Calif. January 6, 2022/CLAREMONT SCHOOL OF THEOLOGY/ – After nearly six years of litigation, the Los Angeles Superior Court has ruled that Claremont School of Theology (CST) is required to provide an offer to sell its property to The Claremont Colleges, Inc. CST's leadership is considering appealing the decision and will continue to use every avenue available, including arbitration, to receive a fair, reasonable, and equitable price for its property, which has been its aim since 2015.
"Our number one priority is ensuring our current and prospective students maintain access to the world-class education they want and deserve from Claremont School of Theology," said Rev. Dr. Jeffrey Kuan, president of CST. "We prefer to carry out that mission on our campus in Claremont, where we have successfully done so for more than 135 years. We hope to collaborate in good faith with The Claremont Colleges Inc. to identify a mutually beneficial and fair resolution to this matter that will allow CST to continue to operate on our present property, perhaps on a smaller footprint, while also supporting the future fiscal stability of our institution."
"We know we have a shared goal with The Claremont Colleges – and that is to put the needs of students first to prepare the next generation of future leaders," said United Methodist Bishop Grant Hagiya, episcopal leader of California-Pacific and Desert Southwest conferences. "We hope to find a peaceful and equitable solution that honors and serves both the constituencies of Claremont School of Theology and The Claremont Colleges."
"Yesterday's decision, while important, does not affect CST's accreditation or how CST will continue in its mission to educate religious leaders for the church, local communities, and the world," Dr. Jeffrey Kuan stated. "We remain fully committed to our students and our mission to prepare graduates for lives of ministry, leadership, and service. We hope The Claremont Colleges will work collaboratively with us to settle this matter fairly and with integrity so we can refocus on what matters most: serving students well."
Brief history:
In 2015, after decades of struggling financially, CST's leadership determined the best way forward was to monetize its property in order to focus on its mission. After an extensive search process, CST hoped to merge with Willamette University, in Salem, Oregon. By partnering within a university setting, CST could not only reduce ongoing expenses, but could also explore dual academic programs and provide students with more services. Both institutions have roots in The United Methodist Church.
However, The Claremont Colleges, based on a 1957 agreement, believed they had the right of first offer to the property under an extraordinarily unique and restrictive agreement. They further believe that agreement allows the Colleges to buy back the property at a fraction of its value through a complicated and uncertain formula. It is the application of this formula that CST will continue to fight.
###
Established in 1885, Claremont School of Theology is fully recognized and approved as one of thirteen official theological schools of The United Methodist Church, with close relationships with other Protestant denominations, as well as many interreligious partnerships. CST offers graduate level programs, including Master of Arts, Master of Divinity, Doctor of Ministry, and Doctor of Philosophy degrees in religion and practical theology.