CST to Welcome ATS Commission for Site Visit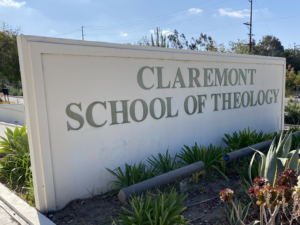 Claremont School of Theology is hosting a comprehensive evaluation visit for reaffirmation of accreditation by the ATS Commission on Accrediting from October 16 through 19, 2023. The purpose of this visit is to verify that the school meets all applicable Commission Standards of Accreditation. Comments regarding how well the school meets those standards and/or generally demonstrates educational quality may be sent to accrediting@ats.edu at least two weeks before the visit. Comments may also, or instead, be sent in writing to CST's Accreditation Liaison Officer, Maggie Froelich, mfroelich@cst.edu. All comments will be shared with the onsite evaluation committee.
You can learn more about CST's accreditation on our Accreditation page.