Eight honored as 2020-21 CST Distinguished Alumni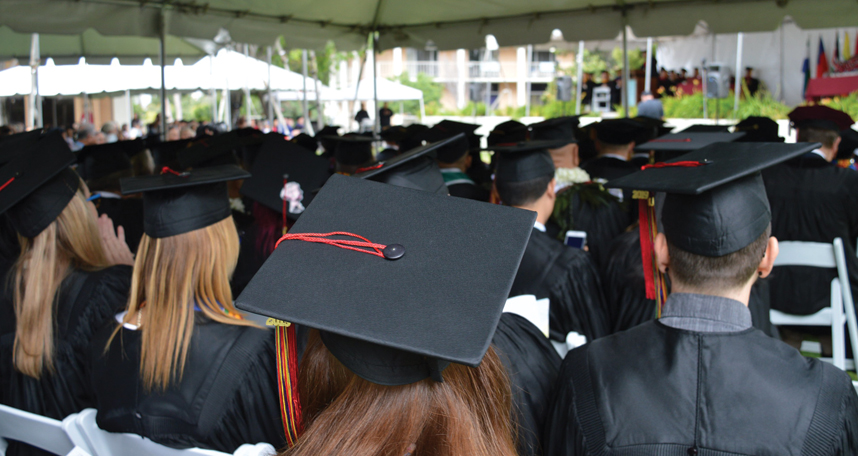 During spring commencement exercises at Claremont School of Theology, the Rev. Alecia Glaize, interim Associate Dean of Students, presented 2020-21 Distinguished Alumni Awards to eight recipients. 
The honors are bestowed upon extraordinary graduates, perceived by their fellow alumni to be agents of transformation and healing in the world and who live the mission and values of their alma mater.
Honorees included:
    The Rev. Dr. Sarah Halverson-Cano, 2020 Distinguished Alumna

(full story)

;

    Damian Geddry and California-Pacific Annual Conference, The United Methodist Church, 2020 Distinguished Alumni in Collective Ministry;

    The Rev. Adiel DePano, 2021 Distinguished Alumnus; 

    The Rev. Russell E. Thornhill, 2021 Distinguished Alumnus;

    The Rev. Chelsea Simon, 2021 Distinguished Alumna

(link to separate story on her)

; and

   

The Rev. Dr. Christopher Carter and Dr. Seth Schoen, 2021 Distinguished Alumni in Collaborative Ministry

(link to separate story on them)

.
Dean Glaize expressed gratitude for the honorees' leadership and for the many ways in which they embody transformation and healing in the world.
Damian Geddry and the California-Pacific Conference
After a career in marketing, Damian's unlikely journey to seminary began at an HIV clinic, where he volunteered. Life's unanswerable questions, the notion of "theology," intriguing architecture, and a bike ride in Claremont led Damian to earning a Master of Arts degree from CST in 2010.  
In seminary, Damian came to appreciate the hope and healing that congregations could offer communities. He was also aware of the public relations crises that congregations experienced. Damian relates to the "nones," "dones," and "spiritual-but-not-religious," and he became passionate about how to bring their questions to progressive churches. Out of this intersection of insight and his background in marketing, Damian developed a workshop titled "What about Sunday?" with the aim of helping congregations live up to their calling as a presence of healing in their communities. Damian, along with the California-Pacific Conference, received their award for this collaborative ministry. 
The Rev. Adiel DePano
Adiel graduated in 1987 with a Master of Divinity degree. A clergyperson for more than three decades, Adiel has served six local churches in the California-Pacific Conference and was the superintendent of the Pasadena District for five years. Today, Adiel is lead pastor at Santa Ana United Methodist Church, where he is guiding the congregation in repurposing church property to create an affordable apartment housing complex called Legacy Square. In addition to the creation of 93 apartment homes, Legacy Square will also provide more than 1,750 square feet of flexible space, and a 3,800-square-foot community center. 
The Rev. Russell E. Thornhill
Russell graduated from CST with a Master of Arts degree in 2018. He serves as a pastor with Unity Fellowship of Christ Church, a teacher at Antioch University in Los Angeles, and CEO of the Minority AIDS Project, or MAP. His work with MAP led to this recognition by his peers. Since 1985, the Minority AIDS Project, a nonprofit organization, has provided free educational and other HIV/AIDS-related support services in Central and South-Central Los Angeles. Russell connected with MAP in 1990 as a volunteer. 
In 2000, he left a 25-year corporate career to serve as MAP's program coordinator for HIV/AIDS awareness. Today, as the organization's CEO, Russell has completely revived MAP, casting a vision to expand and incorporate additional medical and psychosocial services to support the needs of underserved communities.