Let's Start This Journey Together
Dear CST Community,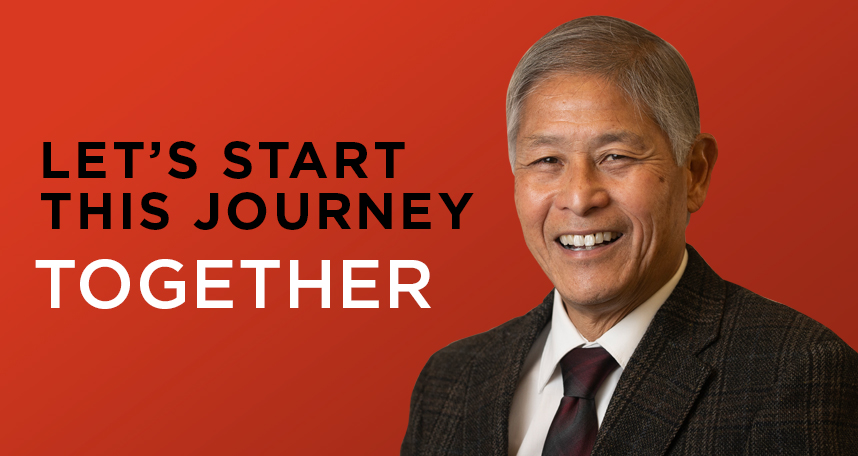 As I begin my time at Claremont School of Theology, I am reminded of our rich and vibrant history. When I was a CST student in the late 1960s and early 1970s, CST was consistently ranked in the top 5 U.S. seminaries. We have a deep history of world-class faculty, top admissions of excellent students, and dynamic professional degrees and programs.
Thankfully, ranking of seminaries no longer exists, as many top graduate programs are opting out of ranking processes, like that of U.S. News and World Reports. Too often, they speak of a vanity of secular values, and we are better off without such comparisons.
Nevertheless, I am committed to making our Claremont School of Theology the best we can be for our students, faculty, staff, churches, and institutions. Our external stakeholders include all the interfaith denominations and organizations from which our students come, as well as the institutions of higher education at which our graduates teach and serve.
One of my goals is to make these external stakeholders very proud of our Claremont School of Theology graduates. I hope our school will be known as a place where we produce the finest church and non-profit leaders, chaplains, and teachers worldwide.
Producing the top people in their fields means providing the best theological education we can. However, this is more than just intellectual rigor and teaching. We must be committed to "making our world a better place." This goal reflects the values and missional purposes of "creating transformational leaders" who will make a difference in our world. Ultimately, it means our school embodies a place where all experience belonging and love, where the prophetic witness to the world is never compromised, and where the development of each of our students is the primary goal.
Great leaders are constantly remaking themselves, and the same is true for great organizations. We are beginning to reimagine CST around our signature values of "Compassion, Justice, and Belonging" through remote learning excellence and transformative in-person hybrid experiences, allowing for increased flexibility and accessibility as a global community of learners. Look for more information about our new directions in the future.
We have work to do, especially in stabilizing our school so we can sustain our work long into the future. This will be my primary objective, but the school's culture, as expressed in our lofty mission articulated above, is the work of all of us.
May it be so, and may God be the ground of our work together.
Be the Hope,

Grant Hagiya
President ad interim
Claremont School of Theology