Toward a New Beginning: The State of Claremont School of Theology
October 2022
For additional background information click here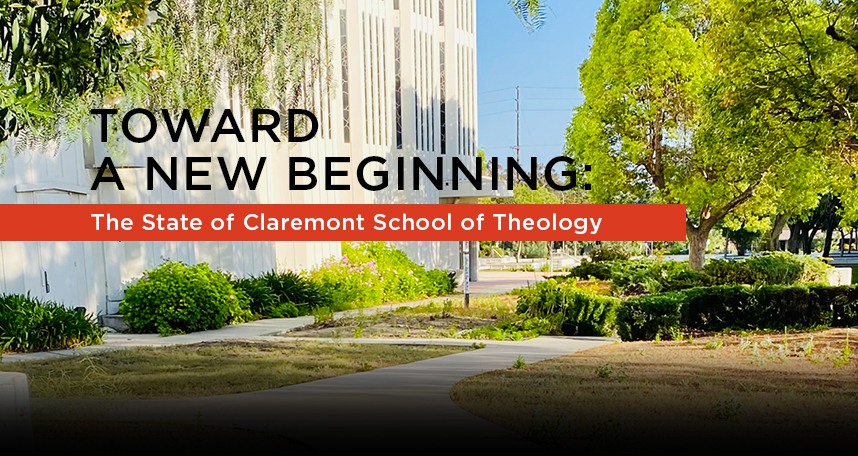 Dear CST Community,
Our History
Since 1885 and through every political tumult, cultural shift, and theological wave since, Claremont School of Theology has served as a spiritual and intellectual resource for people seeking to heal and transform God's world.
Through the decades, students have come to Claremont and, through their curiosity and determination, established a legacy of progressive theological education. They have engaged in rigorous interreligious and interdisciplinary spiritual formation, intellectual exploration, and practical preparation. They have demonstrated by meaningful action their commitment to justice.
Claremont scholars have thrived. They have navigated the suffering, inequity, and violence in our world with nimbleness, creativity, and undeterred faith. Upon graduation they have entered pastoral roles, activist spaces, and pursuits to repair and reconcile communities that have been marginalized, even terrorized.
Claremont graduates are our example. Now, the institution itself must follow suit.
This moment in Claremont's story requires leadership marked by courage, conviction, and character as demonstrated by our students.
The thousands of CST graduates are the people by and for whom Claremont exists – and for whom we must rebuild the Claremont of tomorrow.
Now, finally, we are taking a small step toward a new beginning.
Since 2014, we have been in litigation over our future. We have been struggling for our mission to survive (learn more here).
The new Claremont will build upon the parts of our legacy model that have well-served our students, faculty, and communities beyond. It will also embody a reimagining of what graduate theological community can be: Recognizing that religion is deeply woven into the texture of our world in ways both beautiful and harmful and, from there, establishing new ways of listening to and answering the most pressing concerns of our times.
Where will CST be located?
Claremont School of Theology cannot remain on our 16.4-acre campus. By court order (having won our first case, then losing in appeals court), we are required to sell our campus to The Claremont Colleges, Inc. However, we believe that even if we were not required to sell the land and were able to obtain a fair price for the land after years of litigation, we no longer need a large campus to make a large impact.
Over the course of many decades, CST has never managed to develop the financial resources necessary for managing a facility as large as our campus. Yet even in the midst of ongoing financial shortfalls, the school remained committed to maintaining a campus filled with over 100 on-campus apartments and scores of offices and classrooms. Our plan to embed in Willamette University was an attempt to stabilize our finances while retaining a semblance of the campus we have been used to. But over the past three years, litigation, the appeals court decision, and our lack of resources eliminated that possibility.
We recognize the events of the past few years have caused tremendous challenges and uncertainties for our entire community, and especially our beloved students. We regret that so many hardships have been endured as a result of rapidly changing strategic plans, high turnover, and the ongoing stressors from our litigation. These years have been immensely difficult and we are still feeling their effects.
Now, following our inability to move to Willamette University, we find that a new challenge has arisen: The pandemic years have fast-tracked an unprecedented change in the nature of theological education across North America and beyond. Remote learning is fast becoming the model. More and more students are now choosing to stay in their homes and in their own countries while learning remotely from our talented faculty. This pandemic-driven shift to remote learning has reinforced the fact that a large campus is neither necessary nor desirable. We have been given an opportunity to recreate CST for a new reality.
To meet the needs of this new reality, all of our programs will be offered in fully or partially remote versions with a few weeks of each semester dedicated to intensive, in-person learning that takes place in the classroom and in community. Our physical library of over 300,000 books and hundreds of thousands of additional items, is now available through the online Digital Theological Library, which has over 600,000 books and over 60 million articles, accessible around the globe. Our ability to serve students around the world now more fully matches the mission we have always had to serve those of limited resources and opportunities.
We hope to announce the new physical location for CST in the coming months.The school will continue to be in the Los Angeles metropolitan area. We have been working for months on finding the location that works for our students first and also fits the needs of our faculty and staff.
The new location will house in-person classes during our "hybrid-intensive weeks"; selected in-person weekly classes; CST community gatherings and worship; events, lectures, and seminars open to the wider public; and office space for flexible work by faculty and staff. This new location will be the place we will call home.
When we move to our new location, we likely will no longer own our own student housing. Instead, we will arrange with apartment owners to offer appropriate rental housing near the school. Students will travel the short distance to attend classes (weekly and/or occasional hybrid-intensive courses), worship experiences, and other events.
Our vision.
Our new vision centers around a model that works for the modern pastor, theologian, progressive scholar, spiritual activist, religious leader, and global community. It is both online and in person.
The new Claremont will create spaces—physical or virtual, but always real—that foster the unity of mind, body, spirit, and action, and ultimately deliver highly valuable degrees in the global marketplace.
The new Claremont will consider innovative ways to expand and improve its offerings in radical ways. We will consider new platforms, new ways of defining our space.
Our new vision efforts are being made possible through a one million dollar grant from Lilly Endowment, Inc. A group of faculty, staff, and students have been working since January 2022 on new pathways toward our future. Some of the plans have been presented to our board of trustees, and town hall meetings have been scheduled for current students, faculty, staff, and trustees to help guide our efforts.
We will begin to make clear our mission and our reputation as a world-class institution around three guiding principles:
Compassion.
Justice.
Belonging.
When looking at the entire history of our school, especially in this last decade, these three principles encompass nearly everything we stand for.
Compassion has been described as our capacity to be moved by and act to alleviate suffering in the world. Spiritual traditions all share one teaching in common: that activating compassion for ourselves, each other, and the earth can activate healing, justice, and hope.
We understand Justice as the compendium of practices that advance equal treatment, inclusion, and representation of the incredible diversity reflected in today's world.
We think of Belonging as the fundamental human need to build communities of connection and care. We are biologically hardwired to thrive most when in a deep relationship with others, co-designing a future that values purpose and progress for all. The relationships that come from an experience of care-filled belonging are necessary for humans to thrive.
Whatever its final form, we believe the new Claremont will center around these principles. We have an opportunity to define what these terms mean in the most authentic way: one that recognizes the concerns of the day—for students and citizens alike—and anticipates the demands of tomorrow.
In fact, we have already begun to bring the new CST to life. For example, we have welcomed new faculty members who have exciting expertise in interreligious studies, the healing of trauma, social change leadership, and engaged spiritualities; we have initiated a comprehensive curriculum overhaul that features the ability for students to study from anywhere and is infused with a reimagined commitment to compassion, justice and belonging; we have instituted a strategic planning process for listening more deeply and partnering more effectively to build an institution based on reciprocity and creativity.
Through these efforts and many more to come, the new Claremont will meet the desires and demands of those historically and currently committed to the school.
We will honor our historic mission while also reaching and resonating with new audiences – those who want to free themselves from bias or baggage. Let us ask: How might we harness our compassion, steadfast commitment to justice, and bring together all who feel drawn outside the circle into an unprecedented period of innovation, investment, and growth?
Over the next year, we will be emailing you, informing you of our plans, and inviting you into the conversation.
Stay tuned.
Blessings,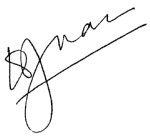 Dr. Kah-Jin Jeffrey Kuan
President
Claremont School of Theology
P.S. Please look for monthly email updates about the future of CST.