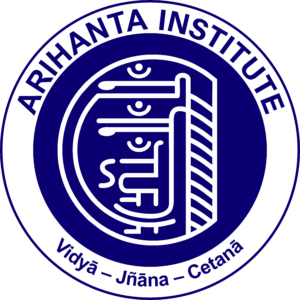 Through our partnership with Arihanta Institute, students in this track can complete requirements to earn a 48-credit Master of Arts (MA) degree from CST. A minimum of twenty-four (24) credits of coursework must be earned at CST, with the other twenty-four (24) credits taken through Arihanta. To read more about this unique opportunity, please click here.
This track will be able to be completed fully online, pending WSCUC accreditation, and is offered through both synchronous and asynchronous courses. These courses include both semester-long courses, as well as week-long intensive courses.
In order to be considered for this program, you must apply to both CST and Arihanta Institute (apply to Arihanta by emailing study@arihantainstitute.org). If desired, the content of some application materials (eg. recommendations and essays) may be shared between both CST and Arihanta. However, application materials must be submitted separately to each school.
Core Requirements (15 credits/5 courses)
Introduction to Jainism: Non-violence as a Way of Life (offered by Arihanta Institute or CST)
Engaged Jainism and Animal Advocacy (offered by Arihanta Institute)
Social Justice and Modern Yoga (offered by Arihanta Institute)
Studies in Jain Karma and Ethics (offered by CST)
Theories and Praxis of Non-violence and Jainism (offered by CST)
Languages (6 credits/2 courses)
Languages I (Classical Sanskrit offered by Arihanta Institute)
Languages II (Classical Sanskrit offered by Arihanta Institute)
Languages I (Modern Gujarati/Hindi offered by CST)
Languages II (Modern Gujarati/Hindi offered by CST)
Other Religions/Interreligious Courses (12 credits/4 courses)
January Interreligious Dialogue Course (offered by CST)
Other religions/Interreligious courses as available (offered by CST)
Electives (12 credits/4 courses)
Jain Yoga (offered by Arihanta Institute)
Bhagavad Gītā: A Jain Perspective (offered by Arihanta Institute)
Jain Philosophy (offered by Arihanta Institute)
Engaged Jainism: Jain Professional Ethics (offered by Arihanta Institute)
Spiritual Practices (offered by CST)
Hope in the Midst of Environmental Crisis: Insights from the Jains and World Religious Leaders (offered by CST)
Gender, Women, and Jain Spiritual Practices (offered by CST)
Jain Art and Aesthetics: Embodying Devotion, Non-violence, and Spirituality (offered by CST)
Studies in Jain Literature and Philosophy (offered by CST)
MA Thesis Prep Course (3 credits, offered every Fall at CST)