A Time For Change | Grant Hagiya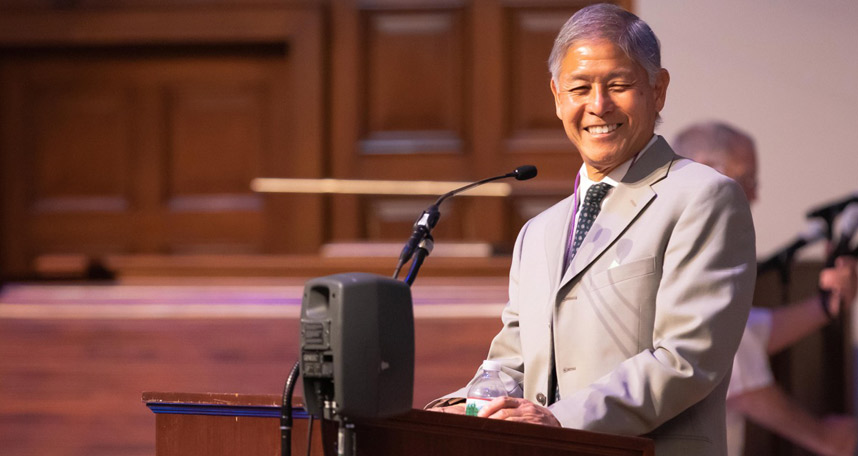 By now, perhaps you have received the news that Claremont School of Theology has announced our relocation. But, there's much more to learn!
Throughout its history, which spans more than a century, Claremont School of Theology (CST) has undergone many challenges, transitions, and reinventions. As the landscape of both higher education and theological education have changed, and as the place of religious leadership in the US and global society has met its own transformations, we have striven to keep and exceed the pace.
Our own challenges have been especially visible over the past few years. As our accreditors know, we have made hard decisions in the face of financial and legal difficulties, always aiming for, but not always hitting, the mark of stability for our students, faculty, staff, and community. In all respects, our goal has never been merely to survive. Rather, we strive for excellence, innovation, diversity, and service to all of our constituents.
In that spirit, I am pleased to inform you that CST will be moving to Los Angeles and will be located at Westwood United Methodist Church. This move reflects our growing commitment to online and in-person education, which better serves the needs of our student body and the realities of the post-COVID world. For the past six months, we have engaged deeply with Westwood UMC's leadership and congregation to discern all of the possible benefits, challenges, and responsibilities of both organizations in such a partnership. Besides relieving us of the financial burden of our large and aging campus, this partnership will allow us to work directly with Westwood to our mutual benefit. We will be able to offer networking and experience opportunities for our ministry students, educational opportunities in the greater Los Angeles metropolitan area for our doctoral students, and we will remain connected to our roots in Southern California. Two of Westwood's clergy, Rev. Molly Vetter and Rev. Dr. Christopher Carter, are alums of CST and have expressed their excitement and many ideas for our upcoming partnership. All of Westwood's staff, as well as the congregation, share CST's passion for compassion, justice, and belonging.
We are currently in the process of having our accreditors review the location. CST will lease office space for both exclusive use and shared use on Westwood UMC's expansive campus, which is located on Wilshire Blvd.  
This is a time for change and we need your gifts more than ever! Please take a moment to explore our new website and consider giving to CST's future at CST.edu/give.
Thanking God for CST's future,

P.S. Please look for an invitation to join your friends and colleagues to celebrate and say goodbye to our Claremont campus on May 15th, 2023. Mark your calendar now and please plan to join us! You will receive more information soon. In the meantime, you can learn more here: cst.edu/celebration/